houlin zhao itu sec general

Chaesub Lee, Director of ITU's Telecommunication Standardization Bureau (TSB)




YOSHUA BENGIO Founder and Scientific Director Mila - Quebec AI Institute website linkedin ANOUSHEH ANSARI CEO, Space Ambassador; first female private space explorer; AI for Gender Inclusivity Breakthrough Co-Chair XPRIZE Foundation linkedin twitter

STUART RUSSELL Professor, Author of "Human Compatible" UC-Berkeley website linkedin r RIANE EISLER Social Systems Scientist, Cultural Historian, and Attorney website

LUCAS JOPPA Chief Environmental Officer Microsoft twitter linkedin website

SHWETAK PATEL Professor in Computer Science & Engineering, ACM Prize in Computing University of Washington website

FRANCESCA ROSSI IBM fellow, AI Ethics Global Leader, Distinguished Research Staff Member, Board Member Partnership on AI linkedin twitter

STELLA TEMBISA NDABENI-ABRAHAMS Minister of Communications and Digital Technologies Republic of South Africa linkedin

PETER HEINE NIELSEN Chess Grandmaster, Coach of World Chess Champion Magnus Carlsen twitter

SEBASTIAN J. KUHNERT CEO | CEO ChessX | COO Play Magnus chess24 linkedin facebook twitter

KENNETH CUKIER Author, Journalist The Economist website twitter facebook linkedin EMMANUEL FABER Chairman & CEO Danone linkedin

MICHELLE AVARY Head of Automotive and Autonomous Mobility World Economic Forum linkedin MARY MISSY CUMMINGS Professor, Department of Electrical & Computer Engineering Duke University twitter

LUCAS DI GRASSI CEO & Formula-E Racing World Champion; UN ambassador for clean air. Roborace linkedin twitter

SEON KUI LEE Director, Division of Risk Assessment & International Cooperation Korea Centers for Disease Control & Prevention (KCDC)

BURR SETTLES Head of Research & AI Duolingo linkedin twitter

MMANTSETSA MAROPE Director UNESCO-IBE linkedin twitter

STEFAN GERMANN Chief Executive Officer; AI for Humanizing Health Solution Track Co-Chair Fondation Botnar linkedin twitter

LJ RICH Inventor, BBC "Click" Presenter BBC News linkedin twitter

BERNHARD KOWATSCH Head of Innovation Accelerator United Nations World Food Programme (WFP) linkedin

JOHN KAMARA Director Machine Intelligence Institute of Africa (MIIA) linkedin MARTA ARSOVSKA TOMOVSKA Director of the Public Administration Reform and Advisor for ICT and Innovation Office of the Prime Minister of Serbia

YUAN ZHANG Director, Machine Vision Standardization and Strategy China Telecom

BRYN BALCOMBE Founder; Director & CSO, Roborace Autonomous Drivers Alliance (ADA) linkedin twitter

MELITA MOORE, M.D. GEF Athletes & Players Commission; Head, Wellness Focus Group Team Physician NBA 2K League, WNBA & NBA MedStar Health System

TAI-MYOUNG CHUNG Professor, Department of Interaction Science Sungkyunkwan University

AIMEE VAN WYNSBERGHE Member European Commission high level expert group on AI, Co-director Foundation TU Delft linkedin

ANDREW ZOLLI Vice President of Global Impact & Planet Fellow Planet linkedin

THOMAS WIEGAND FG-AI4H Chair, Professor, and Executive Director Fraunhofer Heinrich Hertz Institute twitter linkedin

URSULA ROMERO GEF Digital, Technology, Innovation Commission, GEF Culture Focus Group; Managing Director International Sports Broadcasting (ISB) linkedin

ALEX TSADO Co-founder & Board Chair Alliance4ai linkedin twitter

ANJA KASPERSEN Director United Nations Office for Disarmament Affairs​​ twitter linkedin

DAVE TROY CEO 410Labs linkedin twitter

CHESTER KING GEF Board Member; Chair of GEF Education, Culture, Wellness Commission; CEO British Esports Association linkedin

JUDY WAWIRA GICHOYA Assistant Professor Winship Cancer Instiute (Emory University) linkedin website

KOEN SCHOBBERS GEF Vice Chair, Athletes and Players Commission; Professional esports athlete, Strategist, Entrepreneur and TV personality linkedin twitter website

JAIMIE BOYD Chief Digital Officer Government of British Columbia twitter

CHONG GENG NG GEF Board Member Co-Chair, Technical and Development Commission; President Singapore Esports Association

ANDY CORAVOS CEO/Co-Founder Elektra Labs linkedin

IDA TIN CEO/Co-Founder Clue linkedin

KISHAU ROGERS CEO/Founder Time Study Inc. linkedin twitter

ANTONY TAUBMAN Director, Intellectual Property, Government Procurement & Competition Division World Trade Organization (WTO) website linkedin twitter

ANNE-LAURE THIEULLENT Vice President, Artificial Intelligence & Analytics Group Offer Leader Capgemini Group twitter linkedin

PIERRE-ADRIEN HANANIA AI for Public Sector, Group Offer Leader Capgemini Group linkedin twitter

SARA LEILA MARGARET (MEG) DAVIS Anthropologist Graduate Institute twitter linkedin

RAJAT KHOSLA Senior Director on Research, Advocacy and Policy Amnesty International twitter ULLA JASPER Policy Officer Fondation Botnar twitter

YACINE NDIAYE Young Experts: Tech 4 Health" Council Plan International twitter

DAVAR ARDALAN Founder and Storyteller; AI for Culture preservation Solution Track Co-Chair IVOW AI, Inc. website linkedin twitter

SHARADA MOHANTY CEO & Co-Founder AIcrowd website twitter

SARA-JAYNE TERP Disinformation lead, CTI League; Chair, CogSecCollab Bodacea Light Industries linkedin twitter

RENEE DIRESTA Trust and Technical Research Manager Stanford Internet Observatory twitter

JAN FEILING Company Builder Porsche Digital linkedin

CHAMISA EDMO Conversational AI Writer linkedin

TRACY MONTEITH Senior Software Engineer Microsoft linkedin

HARRY YEFF (AKA REEPS ONE) Artist and Director, Experience Design Reeps100 Studios website twitter linkedin

MARIA AXENTE Responsible AI and AI for Good Lead PwC UK website linkedin twitter CAROLINE CRIADO-PEREZ British feminist author, journalist and activist, Author of "Invisible Women"

SOUMYA SWAMINATHAN Chief Scientist World Health Organization (WHO) website

MIGUEL RODRIGUES Reader of Information Theory and Information Processing; AI for Culture preservation Solution Track Co-Chair University College London website linkedin

CAITLIN KRAFT BUCHMAN Founder & CEO Women@TheTable linkedin

AMIR BANIFATEMI Chief Innovation Officer; Chair of the AI for Good Programme Committee XPRIZE linkedin twitter

KURT ROHLOFF Associate Professor NJIT, Co-founder and CTO Duality Technologies linkedin ERICA TANDORI Legally Blind Artist, Researcher and Academic Monash University linkedin website twitter facebook

OTT VELSBERG Government Chief Data Officer Ministry of Economic Affairs and Communications Republic of Estonia twitter linkedin

ANIA CALDERON Executive Director Open Data Charter twitter

WILLIAM LOUIS-MARIE CEO, World Squash Federation GEF International Federations Advisory Council

ANNE KELLY AIKMAN GEF Senior Advisor, Commercial Partnerships; GEF Brand, Marketing, Commercial & Communications Commission Global Esports Federation

IÑIGO BONILLA BARROSO Director, Strategic Alliances & Business Development Global Sports Innovation Center Powered by Microsoft (GSIC)

XUAN MING NG Co-Founder, IGNITX GEF Selection Committee

MELISSA SASSI Startup Program Manager IBM linkedin

NAOMI LEE FG-AI4H Vice-Chair, Executive Editor; AI for Humanizing Health Solution Track Co-Chair The Lancet Journal linkedin

NICOLE WASHINGTON Technology Management Consultant Angel Investor linkedin

DARIO GIL Director IBM Research linkedin

JON MCCORMACK Professor, Founder and Director Monash University website website

AYLIN CALISKAN Assistant Professor of Computer Science The George Washington University linkedin twitter

SASHA LUCCIONI Postdoctoral Researcher - AI for Humanity, Université de Montréal Mila - Quebec AI Institute linkedin

IRAKLI BERIDZE Head of the Centre for Artificial Intelligence and Robotics United Nations Interregional Crime and Justice Research Institute (UNICRI) linkedin

SANDRA WESTLAKE Head of Global Partnerships United Nations World Food Programme (WFP) linkedin

PEDRO ANTONIO DE ALARCON SANCHEZ Senior Data Scientist Telefonica linkedin facebook FRITS BUSSEMAKER ​Chair Institute for Accountability in the Digital Age (I4ADA) linkedin twitter JAN KLEIJSSEN Director of Information Society - Action against Crime Council of Europe linkedin twitter

WOLFGANG VICTOR YARLOTT AI Researcher Florida International University website

ISIDRO LASO BALLESTEROS Deputy Head of Unit, European Innovation Council linkedin MARCO BEGO CIO University Hospital (HC) linkedin

MAITE LOPEZ Professor, University of Barcelona University of Barcelona website

NEAMA DADKHAHNIKOO Technical Lead, Prize Operations XPRIZE website

ROBERT OLIVER World-renowned chef leading the Pacific Island Food Revolution website ALVA LIM Co-Founder and Director Agora Food Studio linkedin

MARCIUS EXTAVOUR Executive Director Prize Operations Energy & Resource XPRIZE linkedin SAMIRA ARDALAN Author, Founder, Owner Avicenna Cuisine linkedin

LORIN FRIES Founder & Lead Partner FutureTable linkedin

SASHA CAHILL Digital Health Entrepreneur, Speaker, Expert IBM Cloud Hyper Protect Accelerator linkedin

MERIJN DOLS Global Director of Open Innovation & Circular Economy of Food Danone linkedin NEIL SAHOTA World Wide Business Development Leader IBM Watson linkedin twitter

SKYE GILBERT Executive Director, Digital Square PATH linkedin

ENRIQUE ALVARADO HABLUTZEL Partner, Networks Development Bamboo Capital Partners linkedin

NICOLE BÜTTNER Founder & CEO Merantix Labs linkedin

MAX CUVELLIER Head of Mobile for Development (M4D) GSMA linkedin

GEONWOO KIM Section Manager on Research ETRI

JIN-XIA HUANG Senior Researcher ETRI

CELINA LEE Co-Founder & CEO Zindi Africa linkedin twitter

JIYONG KIM Principal Researcher, Managing Director of Smart Data Research Section ETRI linkedin

BRYAN TALEBI CEO and Co-founder Ahura AI linkedin twitter

JOANNA BATSTONE Director Monash Data Futures Institute linkedin twitter

MIRAN CHOI Principal Researcher ETRI linkedin

ALON ILSAR Drummer, composer, instrument designer and researcher Monash University twitter instagram facebook

GABRIELE KOTSIS President of ACM ACM linkedin twitter

MARIA TERESA LLANO Lecturer of Creative AI for the Faculty of Information Technology Monash University twitter

MARK D'INVERNO Professor of Computer Science and Pro-Warden (International) at Goldsmiths, University of London Goldsmiths twitter linkedin

SELLA NEVO Senior Software Engineer Google linkedin

MATTHEW YEE-KING Programme Director, Computer Science BSc online at Goldsmiths, University of London Goldsmiths linkedin

PREETI BANZAL Adviser/ Scientist 'G', Office of the Principal Scientific Adviser to the Government of India Government of India linkedin

CHRISTIAN RAUCH Founder & Managing Director State Studio linkedin

BILL RICHMOND AWS Evangelist for Artificial Intelligence and Machine Learning Amazon Web Services linkedin

GRACE KITZMILLER Principal for AWS Disaster Response Program Amazon Web Services linkedin

ADAM FYSH Programme Management Officer - Risk Analysis and Reporting at UNDRR United Nations Office for Disaster Risk Reduction (UNDRR) linkedin

LORENZO NIOLA Head of Ecosystem Development Hatch CoLab linkedin

ELDAD ELNEKAVE Chief Medical Officer Zebra Medical Vision linkedin

MOOJAN ASGHARI Co-Founder Women in AI linkedin twitter

TANIYA MISHRA Director of AI Research Affectiva linkedin twitter

JOSEPH K. HOPKINS Founder and Senior Managing Partner The IPRESTIGE Emerge Fund LLC linkedin

TOYOSI AKERELE-OGUNSIJI Data Science & Artificial Intelligence Leader, Social Entrepreneur and Policy Advisor EdTech & Human Capital Development linkedin twitter

RICHARD ST-PIERRE Executive Vice Chairman C2 linkedin

HANEEN KHALAF Principal Project Manager XPRIZE website

GARY STEWART Co-founder and CEO The Nest linkedin

PAUL BOSMAN Head of (ATM) Infrastructure Division Eurocontrol linkedin

MARCO RUECKERT Head of Innovation Searidge Technologies linkedin

ANDREW TAYLOR Chief Solutions Officer NATS Services linkedin

YANNIS IOANNIDIS President & General Director Athena Research and Innovation Center website linkedin

JEAN-PHILIP POULIN Corporate Innovation Manager CENTECH linkedin

ARUN SHROFF Tech Entrepreneur & Startup Advisor and Mentor linkedin

JACKIE BERRY Fulbright U.S. Scholar, Cognitive Scientist American University in Cairo

VUKOSI MARIVATE ABSA UP Chair of Data Science University of Pretoria linkedin twitter S. AMA WRAY Associate Professor University of California Irvine linkedin

JOSE COSSA Associate Professor Pennsylvania State University linkedin

ARTHUR VAN DER WEES Managing Director & Founder; co-founder of the Institute for Accountability in the Digital Age Arthur's Legal linkedin

BILEL JAMOUSSI Chief of the Study Groups Department, Telecommunication Standardization Bureau (TSB) International Telecommunication Union (ITU) website twitter

MICHIEL BAKKER Director of Global Programs for Real Estate & Workplace Services Google EMMA CHOW Lead, Food initiative Ellen MacArthur Foundation

THOMAS OSBORNE Director; Chief Medical Informatics Officer (CMIO) VA Palo Alto VA National Center for Collaborative Healthcare Innovation (NCCHI)

AMANDA PURNELL VHA Senior Innovation Fellow VHA Innovation Ecosystem

CODY SIMMS Partner and SVP Techstars

STEVEN GRIFFITHS Senior Vice President, Research and Development, Professor of Practice Khalifa University of Science and Technology

NAGARAJ GOPISETTY Deputy CEO Life Sciences Queensland (LSQ)

ANDY MIAH GEF Education, Culture, Wellness Commission, GEF Education Focus Group; Chair in Science Communication & Future Media University of Salford twitter website

CHRIS OVERHOLT GEF Board Member Chair, Digital, Technology, Innovation Commission President and CEO OverActive Media linkedin

CAROLINE KOLTA Senior Associate XPRIZE linkedin

ANDREW TAUHERT VP of Partnerships and Strategic Engagements XPRIZE Foundation

KRISTEN LAWSON Leader Anthem Innovation

BRUCE PON CEO and Co-Founder of BigchainDB GmbH; Co-Founder and Board Member Ocean Protocol linkedin twitter

MARIYA FILIPOVA Activated Patient; Transformation Catalyst; VP Anthem Innovation

MIGUEL GIL Founder, United States Esports Association; GEF Digital, Technology, Innovation Commission linkedin

JOVAN STOJANOVIC Founder Serbian AI Society

JOSH CHOI Director of Business Development Korea Startup Forum

JOHN O'SHEA Head of Run the Business & Intelligence Transformation Dell Technologies

TANYA SUAREZ Founder IoT Tribe

MURALEE THUMMARUKUDY Operations Manager, Crisis Management Branch United Nations Environment Programme (UNEP)

AMY PAUL Technical Advisor USAID Center for Digital Development linkedin

NORA LINDSTROM Global Lead for Digital Development Plan International twitter linkedin

AMIT GANDHI Instructor, D-Lab: Energy MIT D-Lab

KENDRA LEITH Associate Director for Research MIT D-Lab linkedin

YVES BARTHÉLEMY Geospatial & Environment International consultant United Nations Environment Programme (UNEP) linkedin

STEN TAMKIVI Entrepreneur and Investor; Co-Founder Teleport website linkedin twitter

PETER H. DIAMANDIS Founder and Executive Chairman at XPRIZE, Executive Chairman and Co-Founder at Singularity University XPRIZE Foundation twitter linkedin

JOHN TANAGHO Director, END OSEC Center, International Justice Mission International Justice Mission linkedin

MARIJA MANOJLOVIC Strategy & Innovation Advisor, Child Online Safety Lead at End Violence Partnership and the Fund Global Partnership to End Violence Against Children linkedin

JOANNA RUBINSTEIN President & CEO World Childhood Foundation USA linkedin JAAN TALLINN Founding engineer Skype website

MIKE SHORT Chief Scientific Adviser at Department for International Trade Department for International Trade (DIT) linkedin

SIMON PIERRO Digital Magician facebook twitter website

KAY FIRTH-BUTTERFIELD Head, Artificial Intelligence and Machine Learning at World Economic Forum World Economic Forum website linkedin

TARYN SOUTHERN Artist and storyteller website facebook twitter instagram

TIM O'SHEA Co-Founder/CTO of DeepSig DeepSig linkedin

YALDA AOUKAR President of Bracket Foundation Bracket Foundation linkedin




====================================

ANOUSHEH ANSARI CEO, Space Ambassador; first female private space explorer; AI for Gender Inclusivity Breakthrough Co-Chair XPRIZE Foundation linkedin twitter

VICKI HANSON CEO Association for Computing Machinery (ACM) twitter RAY KURZWEIL Best-selling author, futurist, inventor website

JEAN-PHILIPPE COURTOIS Executive VP and President, Microsoft Global Sales, Marketing and Operations Microsoft website linkedin twitter

CEDRIC VILLANI AI Strategic Advisor to President Macron, Mathematics Field Medal Winner University of Padova twitter website

CÉCILE CABANIS Danone website linkedin

JOANN STONIER Chief Data Officer Mastercard linkedin

TIMNIT GEBRU Computer Scientist and the technical co-lead of the Ethical Artificial Intelligence Team Google website

JIM HAGEMANN SNABE Chairman of the Board Siemens linkedin twitter

YAN HUANG Director of AI Innovation Baidu linkedin

VLADIMIR KRAMNIK World Chess Champion website

YVES DACCORD Director-General International Committee of the Red Cross (ICRC) website linkedin twitter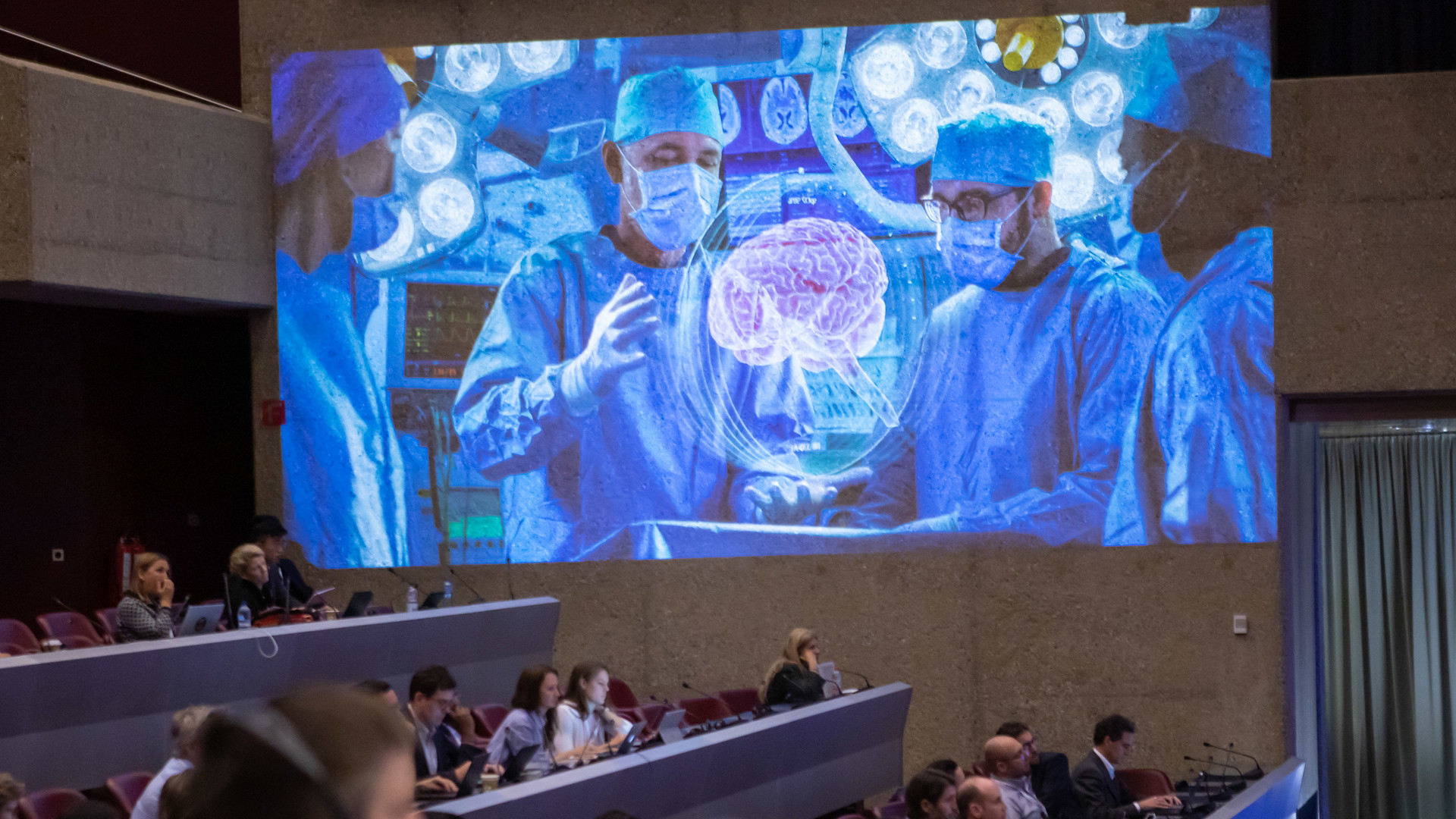 If AI will Turbocharge Healthcare, Technical Standards Will Be Key
Information and communication technologies (ICTs) are making a key contribution to innovation in health services and overarching health systems.
How Microsoft Leverages AI for Healthcare
During the 2019 Summit in Geneva, Switzerland Hadas Bitran, Head of the Health Group in Microsoft's Israel R&D Center, explained how and why Microsoft is embedding AI into its solution set for healthcare.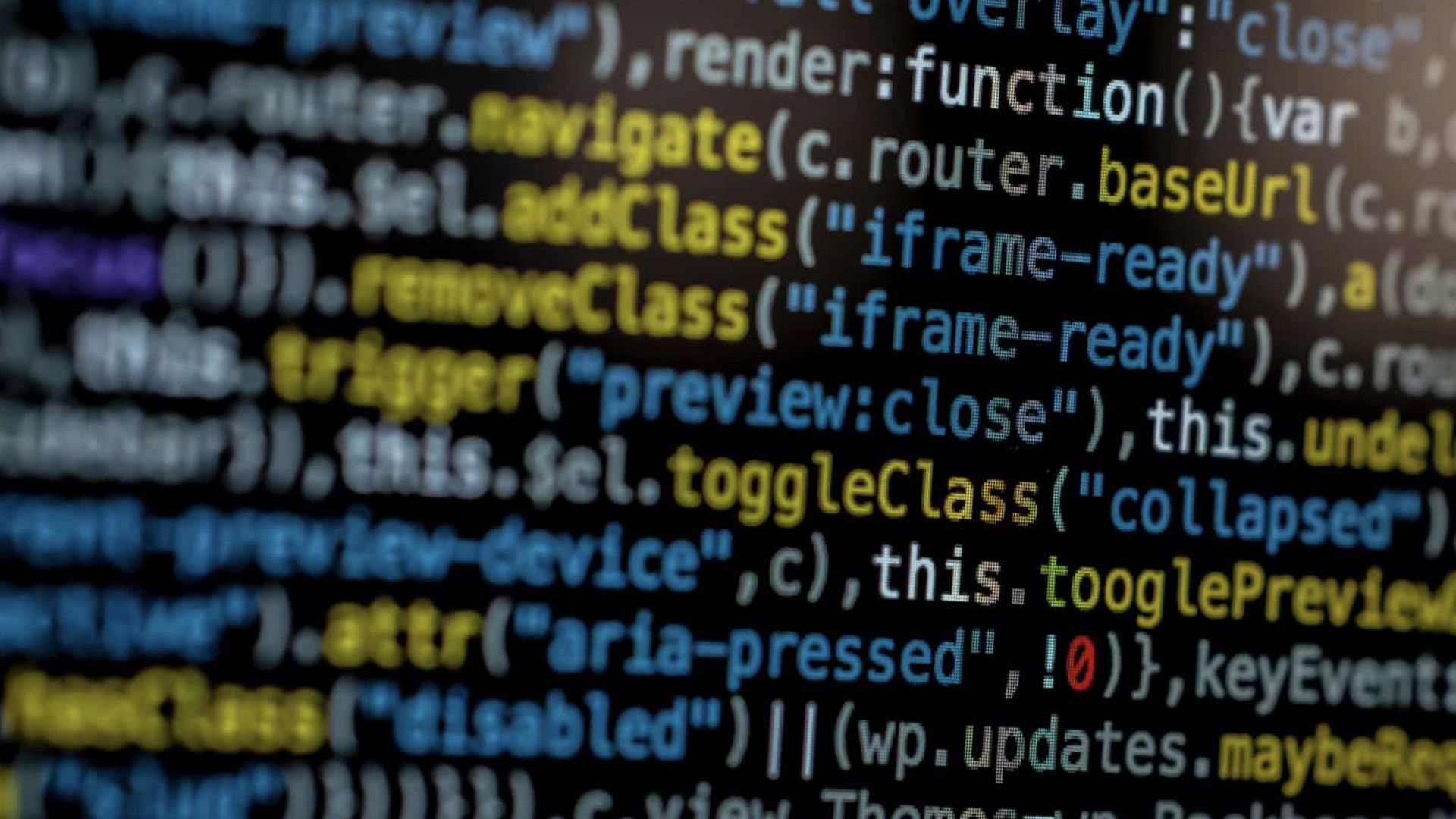 Advances in AI-enabled Language Translation Hold Special Promise for
the Developing World
The potential of these new capabilities is far greater than helping a tourist find their way to a museum or restaurant during a holiday.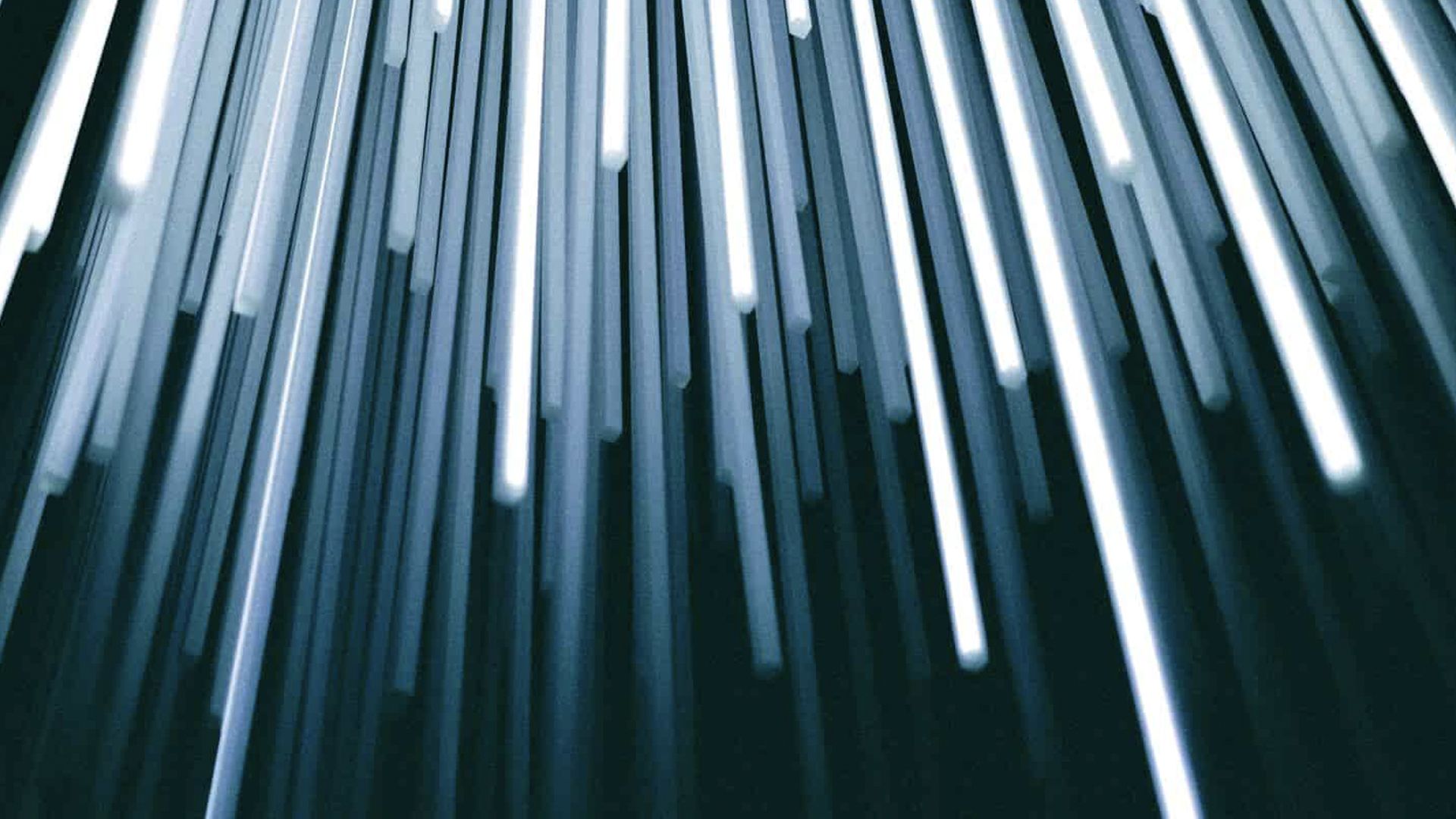 XPRIZE and ITU: A Partnership with a Unique Mission
Just over three years ago, XPRIZE launched the USD 5million IBM Watson AI XPRIZE with the mission of accelerating the AI for Good movement.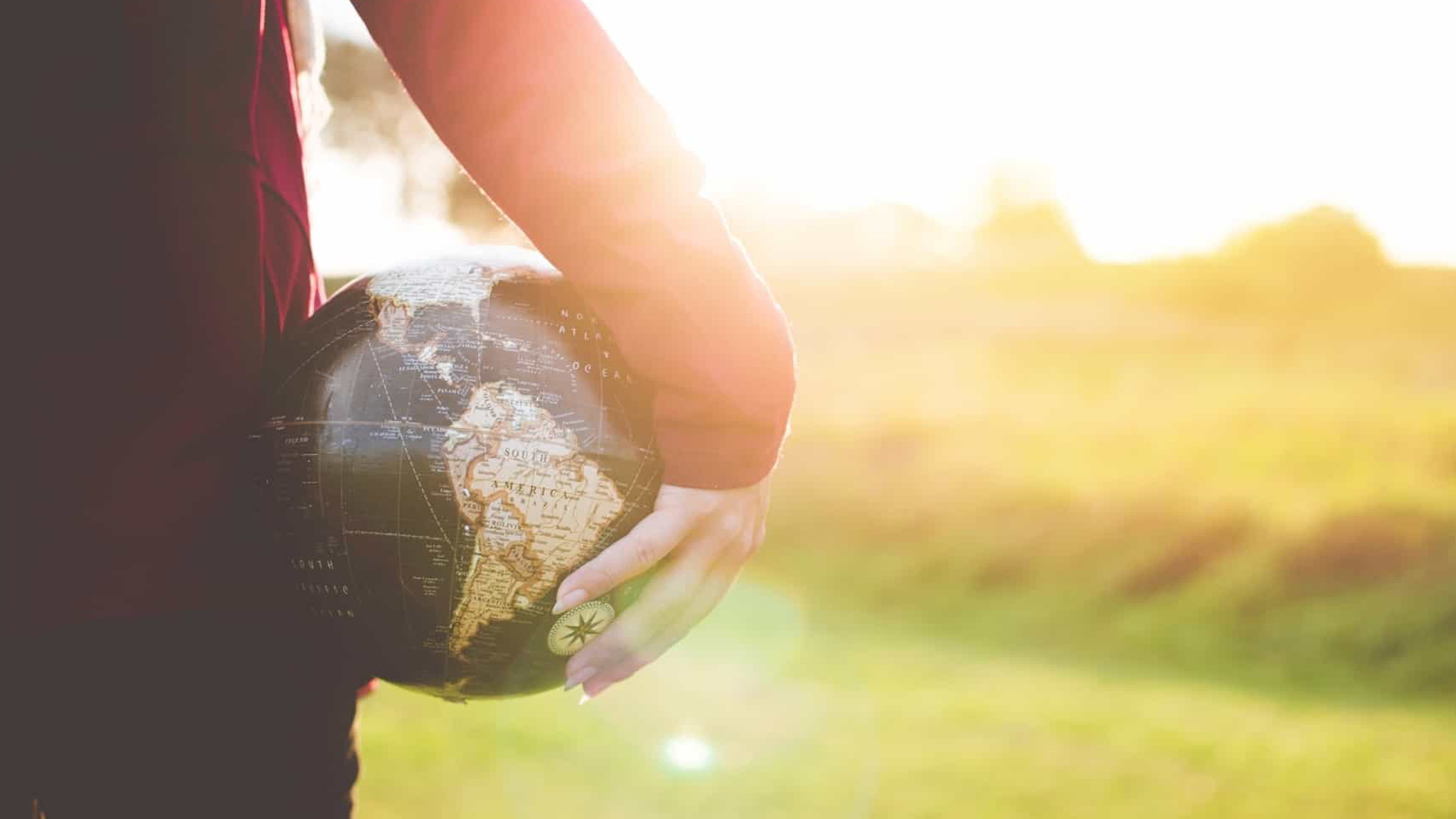 Cultural IQ in the Age of Artificial Intelligence
Emerging technologies such as Artificial Intelligence (AI), however, have been particularly promising in tackling challenges such as lack of expertise, climate change, resource optimization and consumer trust.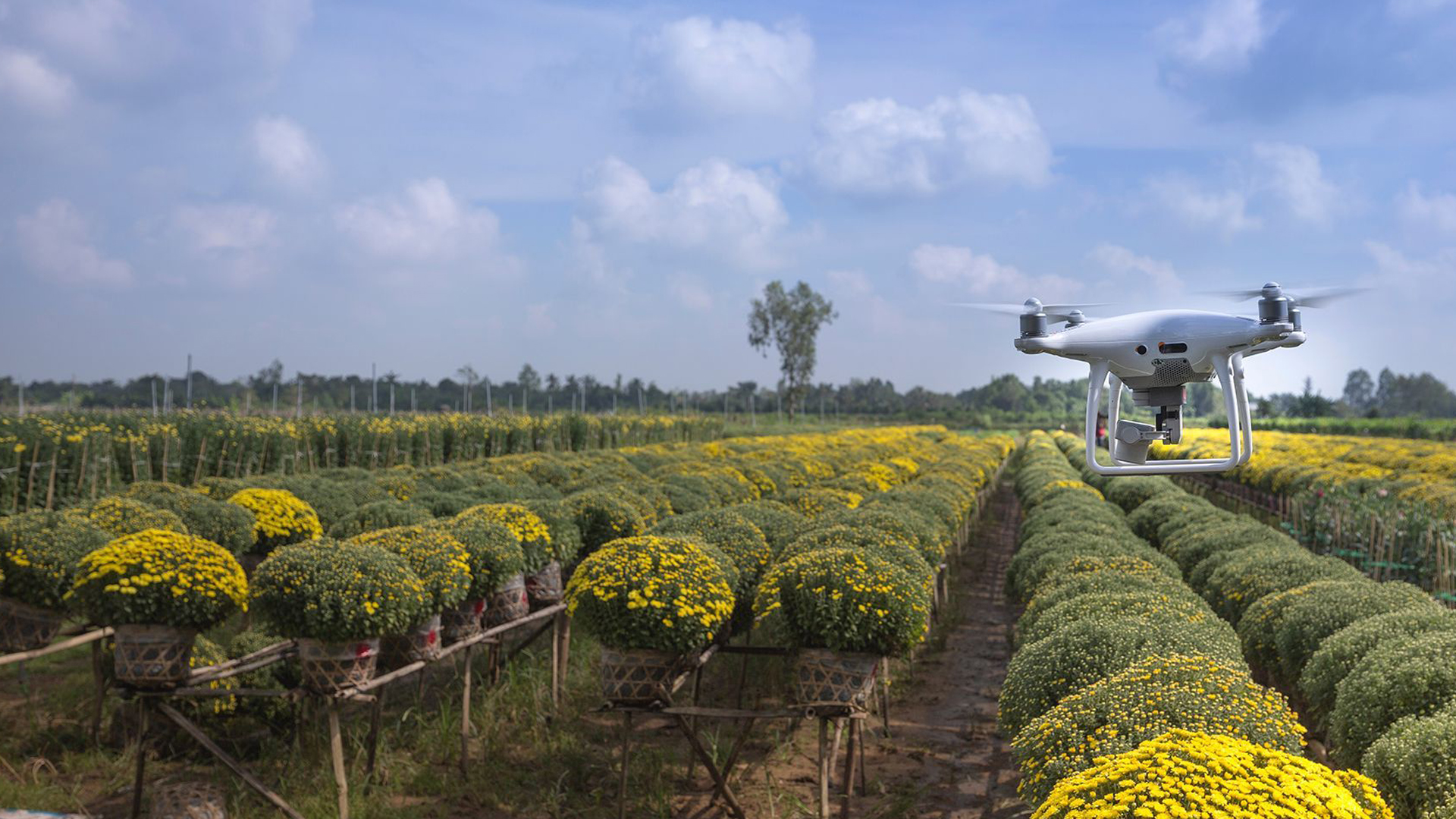 How AI Can Improve Agriculture for Better Food Security
Catch up on the 2019 AI for Good Global Summit today! Review key discussions and presentations through the our Webcast Archives.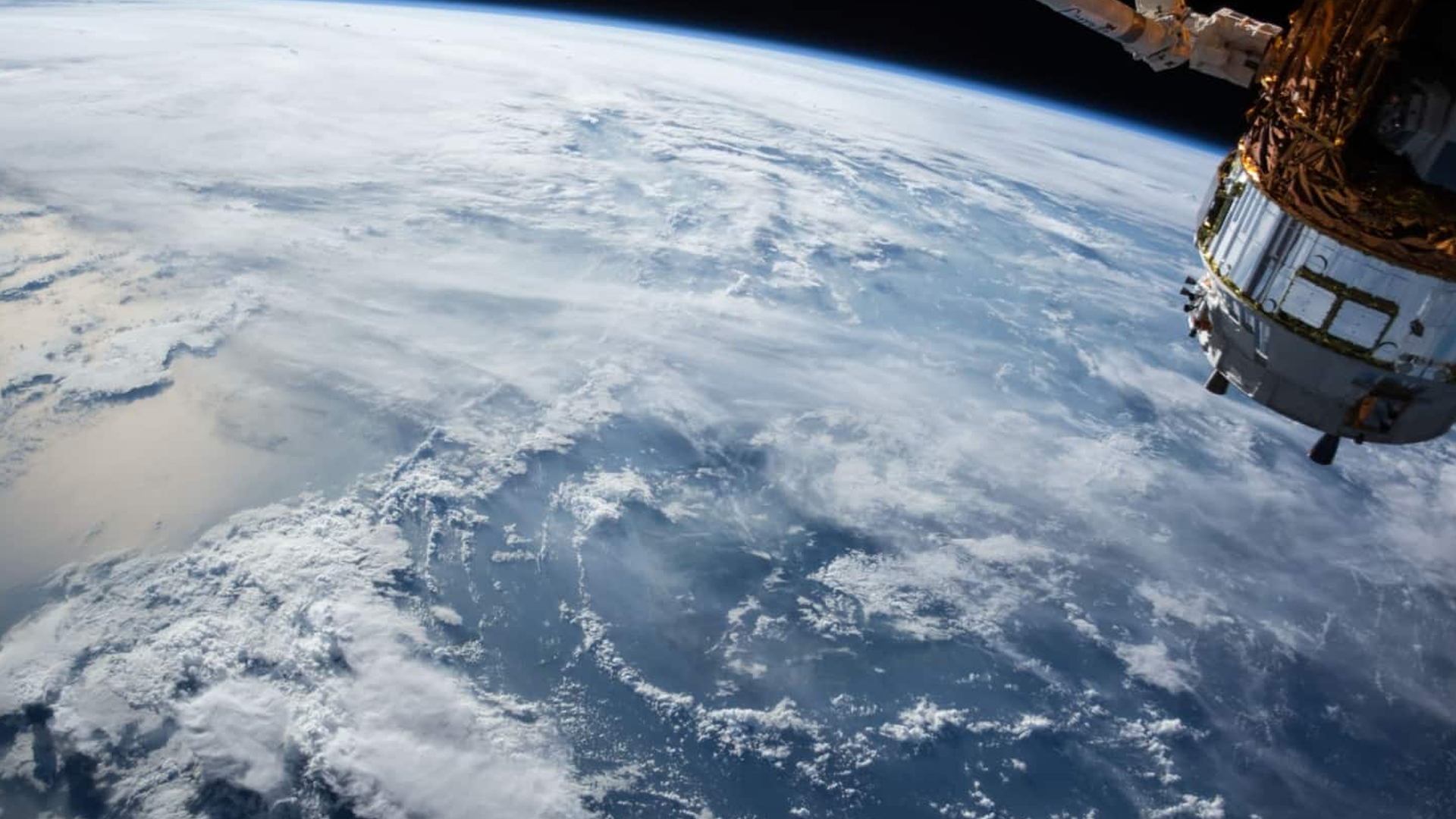 How AI Can Unlock Space Data to Improve Lives, Faster
New developments in the space industry and advances in cloud computing are presenting opportunities to improve people's lives at a pace and scale not seen before.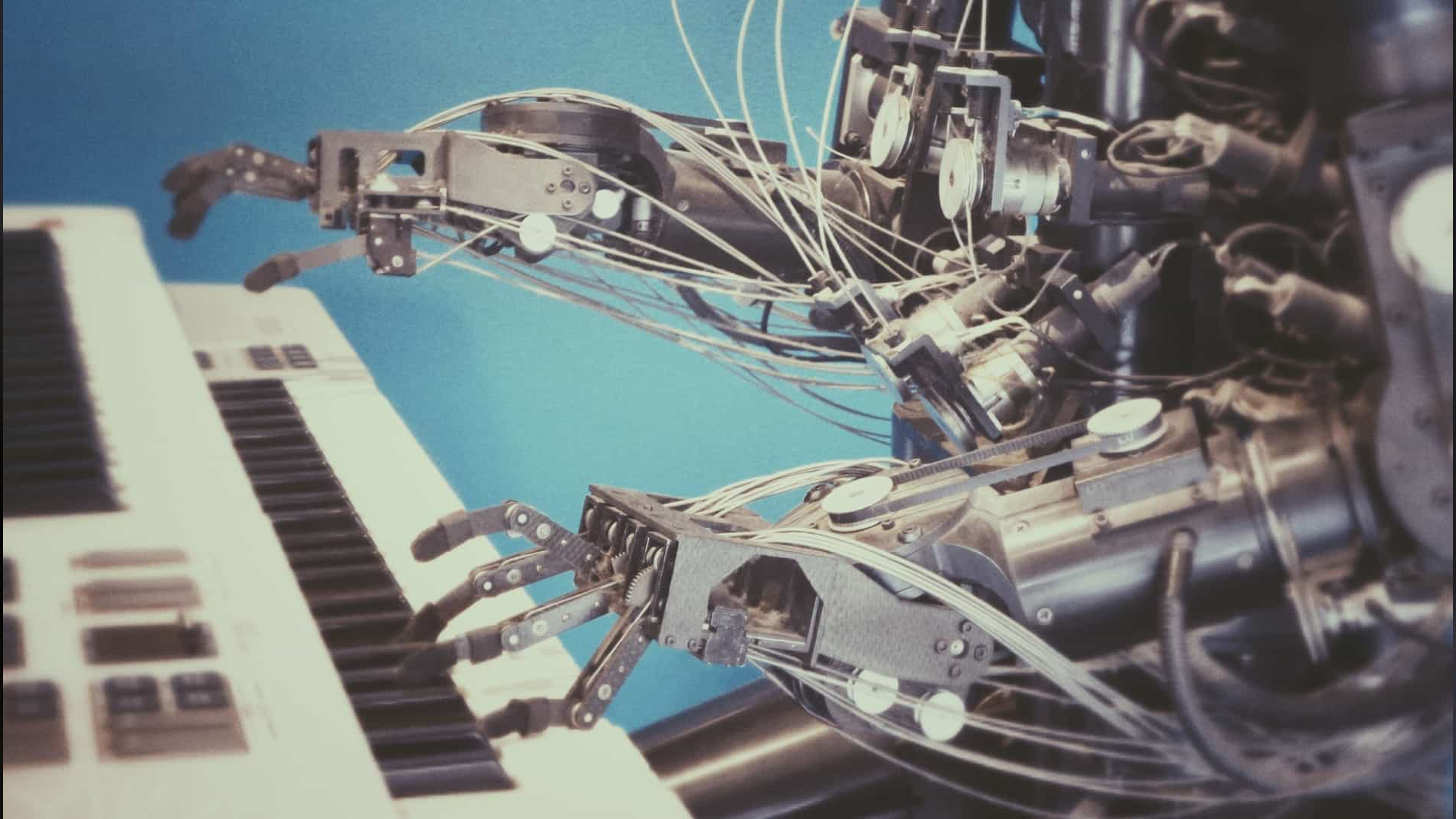 AI for Good: How Robotic Avatars Could Play a Key Role
Avatars also have significant potential to do good across the world, from remote healthcare to disaster relief — and much more.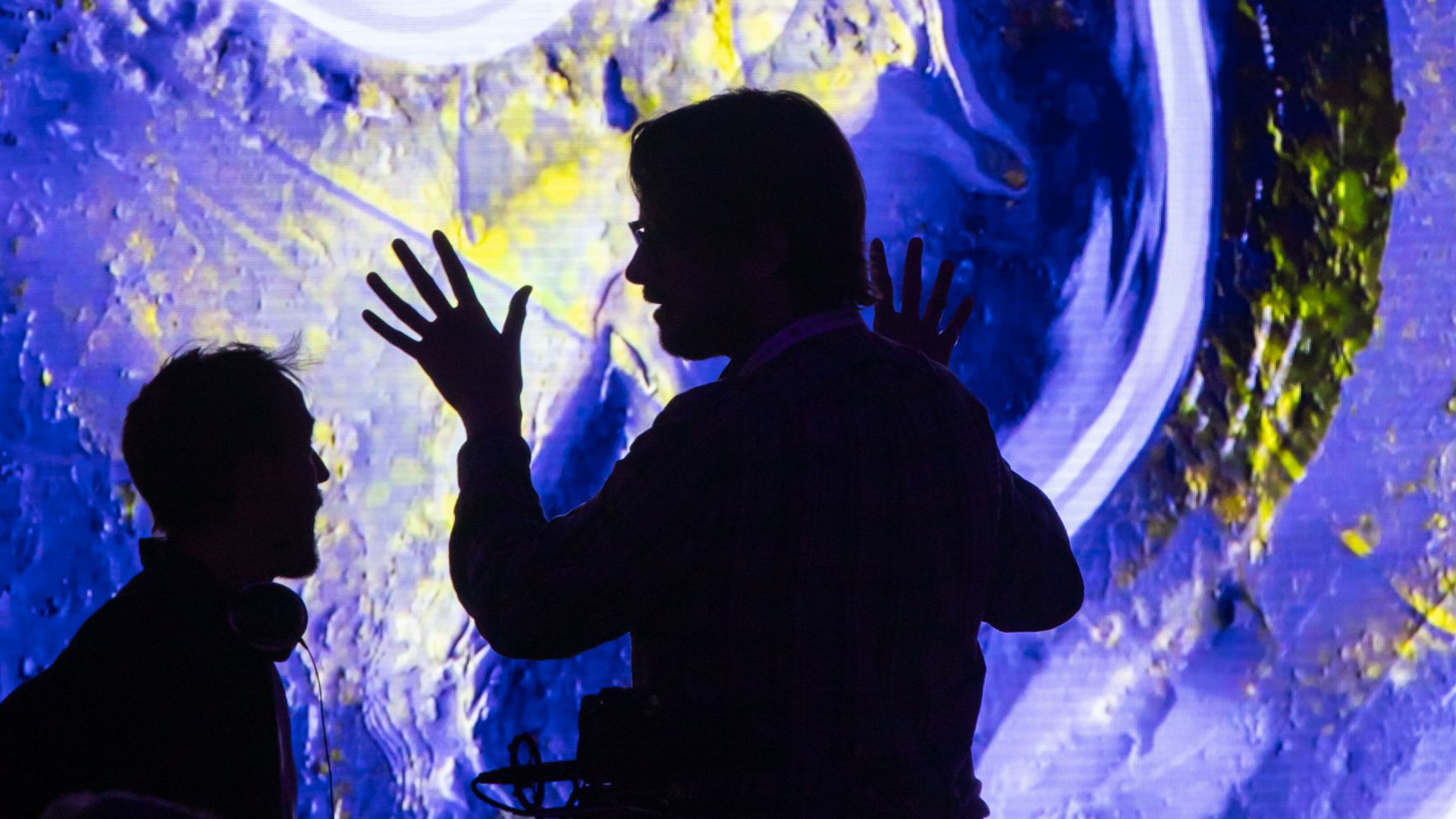 AI and the Arts: Exploring the Limits of Artistic Intelligence
AI is poised for massive societal and economic impact, prompting serious questions about what role we actually want AI to play in our lives. How can machines enhance rather than replace what humans do? Where should the human end and the machine begin? What are the limits?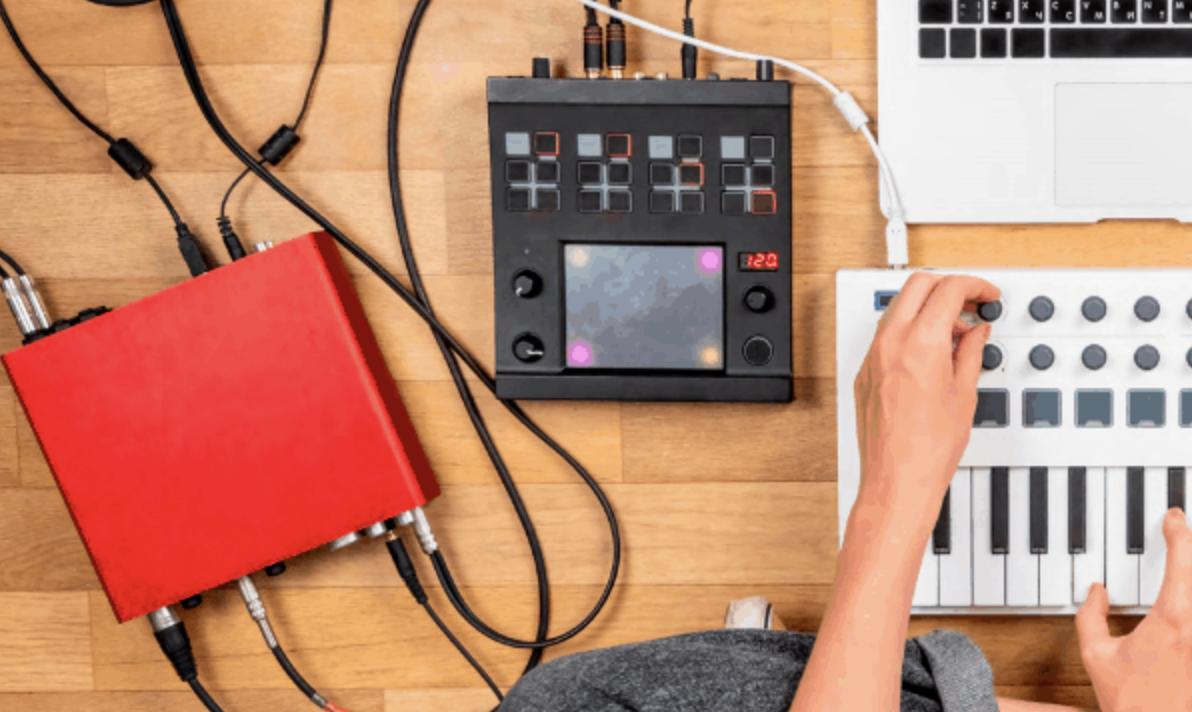 Artificial Intelligence: The Music Industry's Newest Producer
Many now view AI as a partner in music making, enhancing music, and leveling the playing field — enabling artists to experiment with music in ways that would have required working with multiple technical and musical collaborators as well as significant budgets in the past.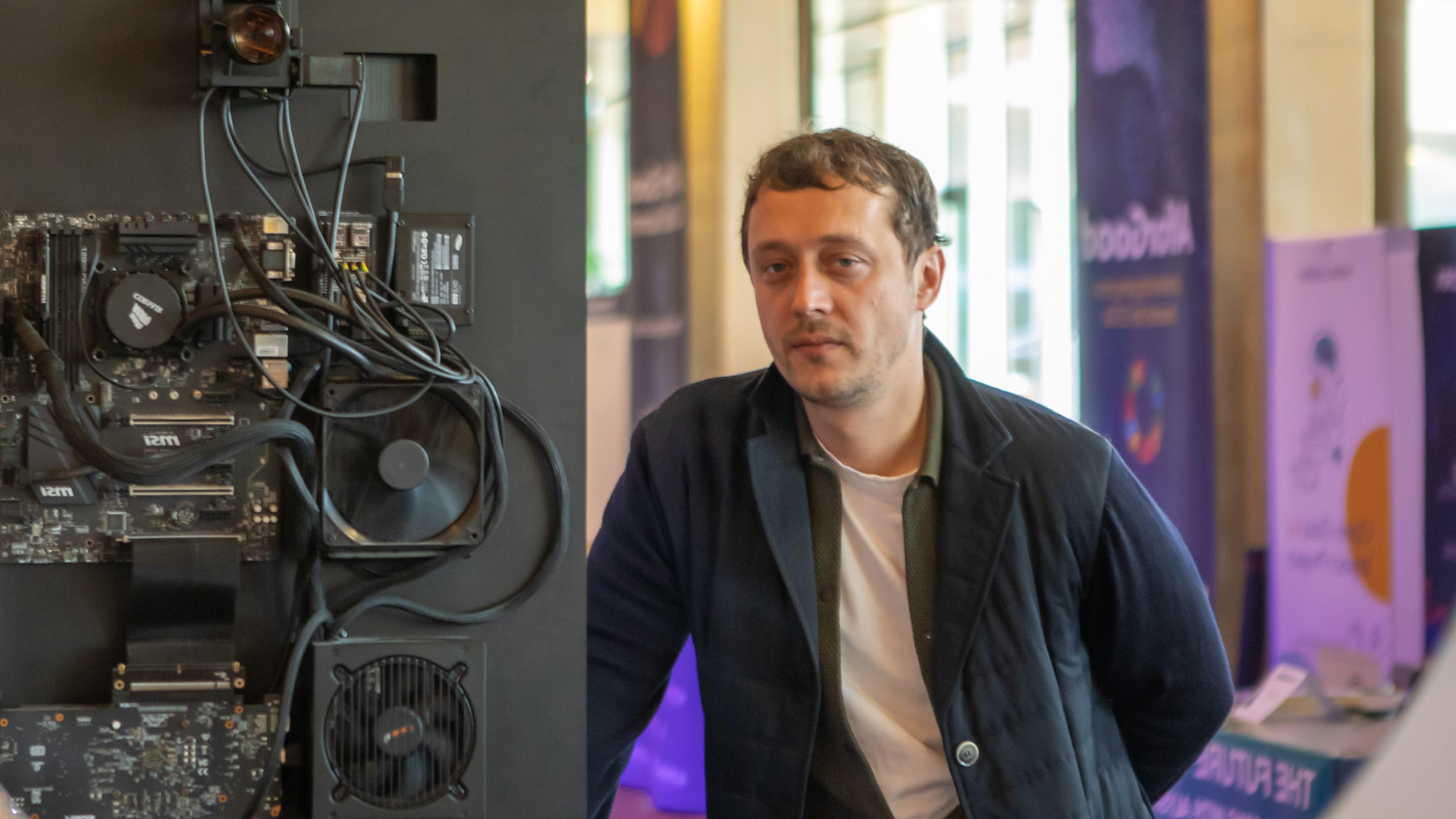 What is The Role of Artists in AI Development?
Artificial Intelligence (AI) innovations have been causing quite a stir in the field of arts and culture lately. They have been creating movies,paintings,music,poetry— and much more.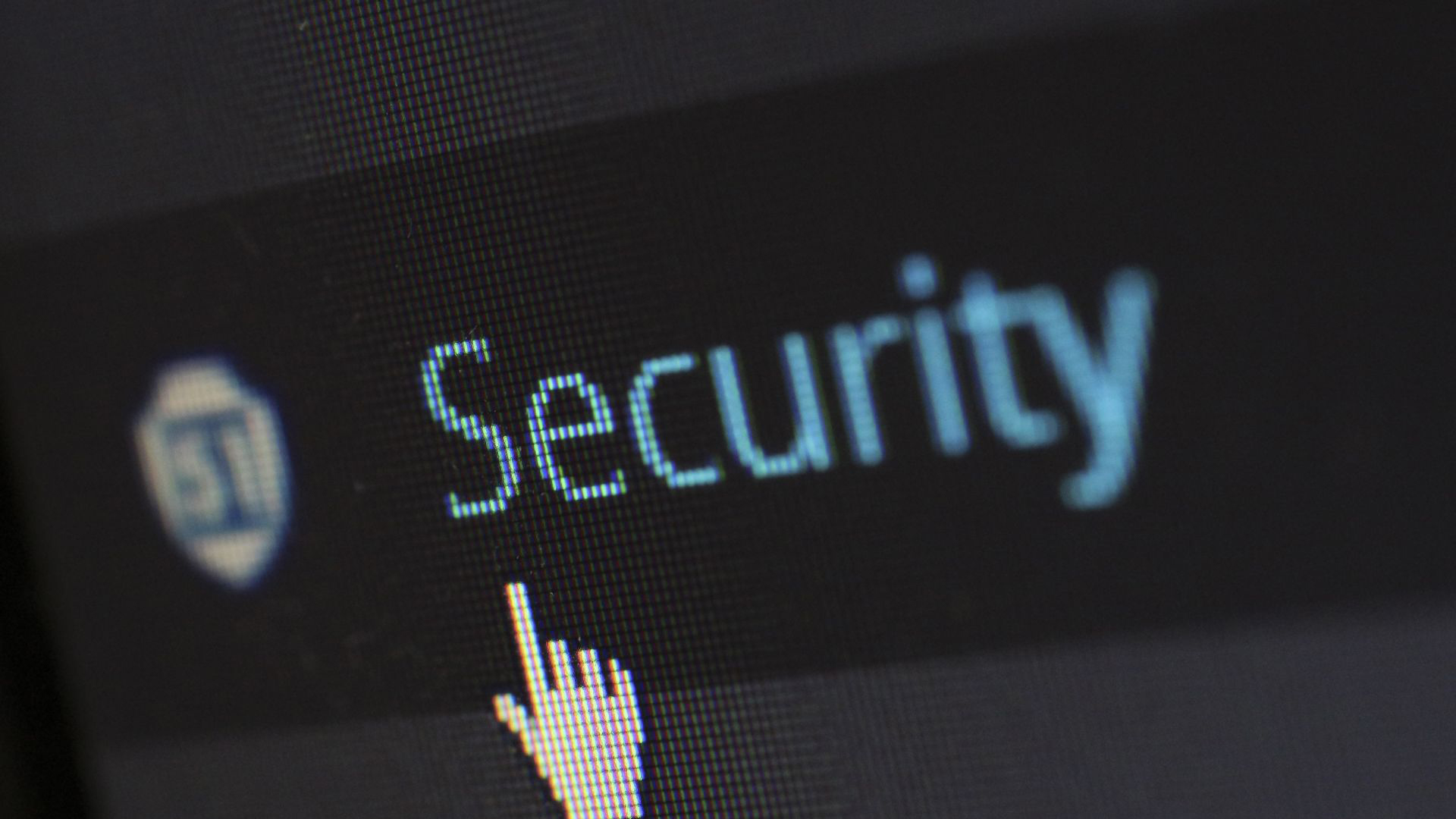 AI, Quantum Technologies and New Cyber Threats – Are We Prepared?
Quantum computing is on the horizon. The emerging computing architecture renders possible a form of 'super parallel processing' based on quantum physics that can rapidly solve problems beyond the scope of what a classical computer can achieve.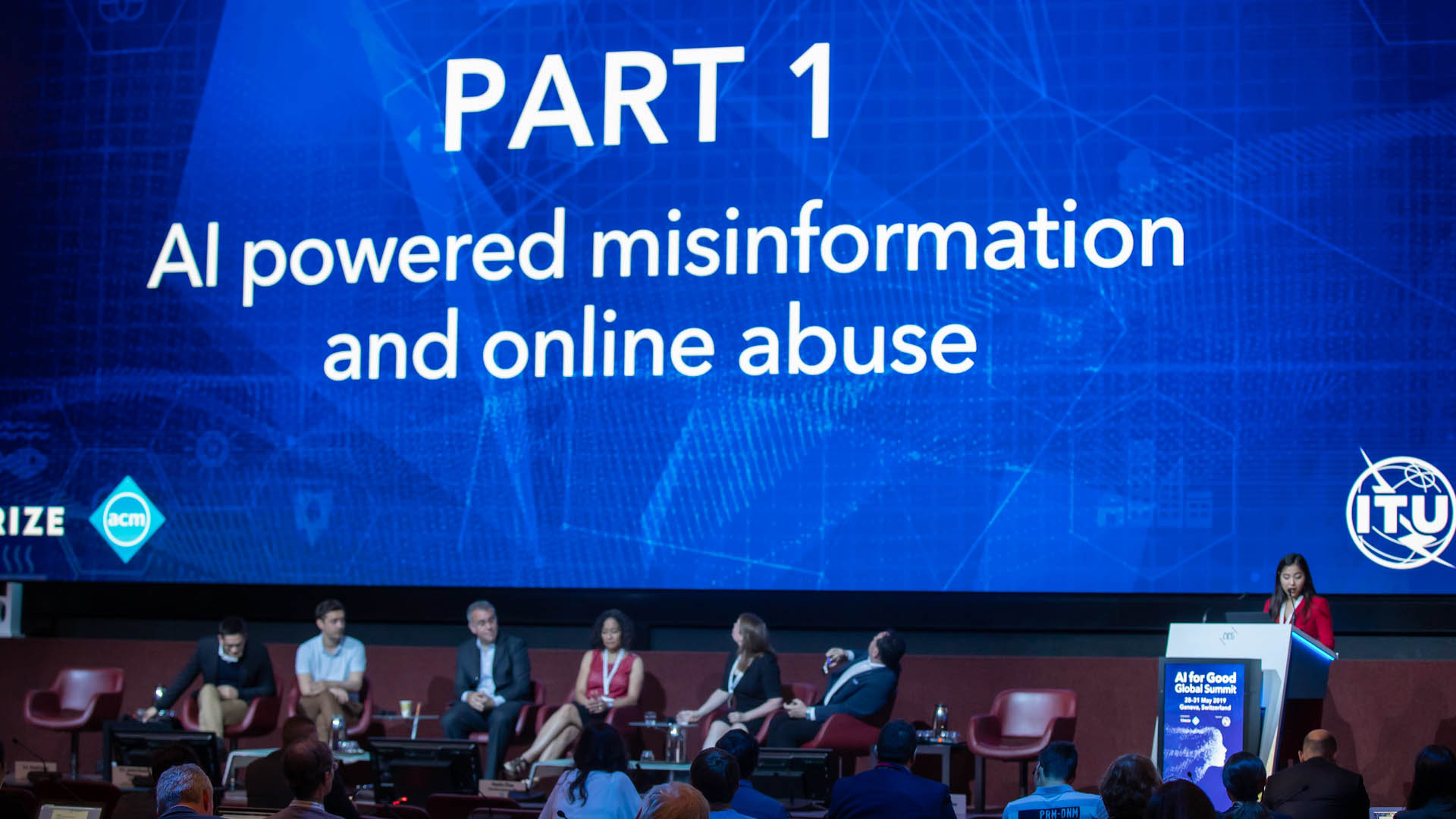 AI is helping spread misinformation faster. How can we deal with that?
Artificial Intelligence (AI) is poised to improve people's lives worldwide and accelerate progress on the United Nations Sustainable Development Goals (SDGs). Yet, AI can also bring with it a host of unintended consequences. One of the most pernicious areas could be AI's ability to spread misinformation at a pace and scale not seen before.